Transfer from Antalya Airport to Side







Book Now
Experience
Highlights
Private airport transfer to Side
Antalya airport transfer for hotels in Side
Side to Antalya airport
7/24 transfer service from to Antalya airport
Airport Transfer to/from Side
Antalya airport to/fromSide
Side to Antalya airport
Airport transfer from and to Side
---
Full Description
Reliable transfer service from Antalya airport to Side
PAY ON JOURNEY You can pay the full transfer fee in online reservation or you can pay the entire amount to your driver upon arrival! You can choose one of these 2 options in the reservation payment step.
We have been organizing private transfers from Antalya airport since 2000. Since 2000, we are very happy to have transported thousands of people from Antalya airport to hotels in Side, or from Side to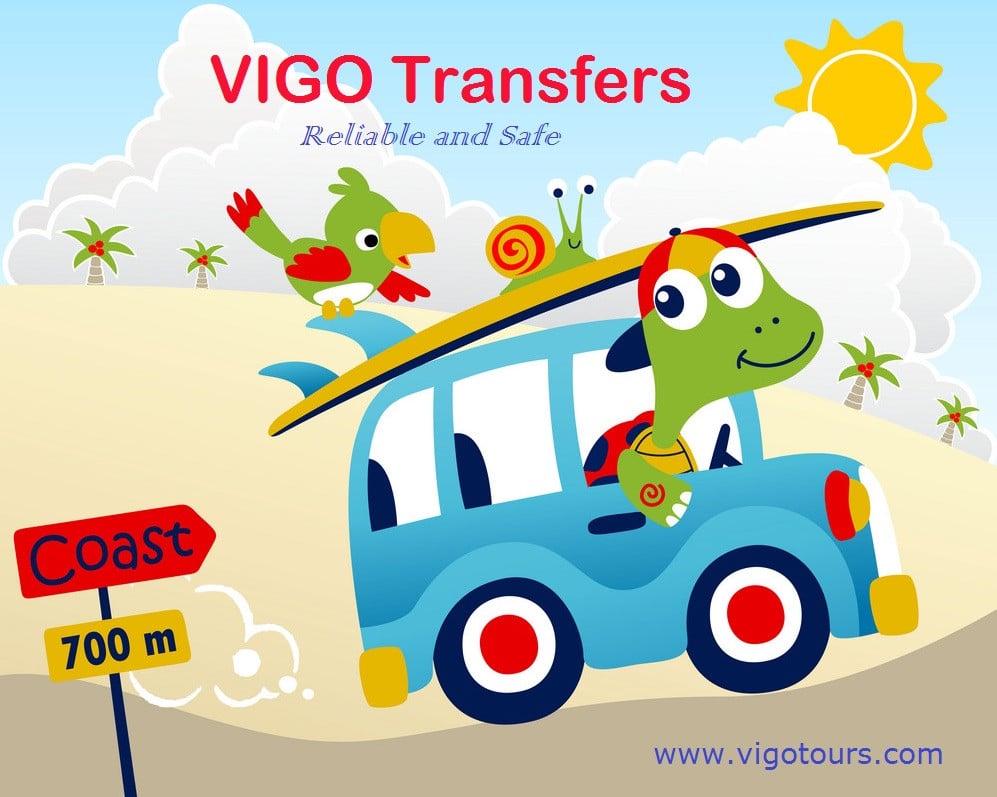 Antalya airport.
Antalya airport reliable Side transfers
Private airport transfer from Antalya airport to hotels in Side. You can make your transfer to Side safely and comfortably with Vigo Tours. Transfer from Antalya airport to hotels in and around Side or from Side to Antalya airport is very affordable at Vigo Transfers.
If you find a cheaper price than Vigo Transfers for your Antalya airport Side or Side Antalya airport transfer, we will make your transfer free of charge.
We do transfers from Antalya airport. The Vigo Transfers is available 24/7 for your transfer between Antalya airport and Side. For your airport taxi requests we have always reliable solutions.
Private airport transfers from Side to Antalya Airport
Side Antalya airport transfers are comfortable, safe and easy with Vigo Transfers. In case your plane not arrive on time this is not a problem your driver will be still waiting for you.
Early Booked transfer will always give you comfort.
For your transfer from Side to Antalya airport or from Antalya airport, you can make an online reservation on the Vigo Tours website. If you wish, you can also pay the fee on the web page with your credit card or during the transfer to the driver.
For Antalya airport Side transfers, a free cancellation is possible up to 24 hours before your transfer time and if you have made an online payment on the website, you can receive the full payment as a refund.
VIGO Transfers: VIP Transfer between Side and Antalya airport
Travel time
Transfer time from Antalya airport takes about 1 hour to Side. In Antalya airport Side transfers, airport parking fees and taxes are included, and there are no other hidden fees. If you are satisfied with the service of your driver, you can give a tip; Your driver will be very pleased with this. Info: Travel time can be 15 minutes longer for some hotels located on the east side of Side.
If you prefer to go to Side by public bus the travel time to Bus station in Antalya take about 40 minutes from Antalya airport. Antalya to Side takes about 1,5 hour from central bus station in Antalya, through the city centre.
All Transfer vehicles of VIGO Transfers from Antalya airport or from Side to Antalya airport transfers are non-smoking and air-conditioned vehicles.
Private transfer from Antalya airport to all the hotels in Side or to any address in Side. Private transfer from Side hotels or from the address in Side to Antalya airport. Private transfers are possible from Antalya airport to everywhere.
VIGO Transfers
Tour program - Additional information
Holiday transfer from antalya airport to hotels in Side

Antalya airport consists of 3 terminal buildings. These; Antalya Airport International Terminal 1, Antalya Airport International Terminal 2 and Domestic Terminal. In the early 90's, today 3 terminals were run from a single and very small terminal. As the tourism movements in Antalya increased, the airport started to grow, and it became today's very large with 3 terminal buildings. Today, landing, arrival and departure services are provided very quickly at Antalya airport.

Arrival and departure to Antalya airport

During the busy summer season, it takes about 40 minutes to get off the plane, take your passport control and take your luggage and go out at Antalya airport. And during peak periods, 2 planes land in 2 runways of Antalya airport per minute.

Antalya airport transfers

It is recommended to make your airport transfer reservation before arriving at Antalya airport. For this, you can find many companies on the internet search. Unfortunately, many players have entered the scene for airport transfers in recent years, and most of them provide poor service on average. It is important to choose experienced companies for a comfortable transfer service.

To which cities I can get private airport transfer service from Antalya airport?

You can get transfer service from Antalya airport to every point in Antalya region and even from Antalya airport to all parts of Turkey. All you have to do is to book as early as possible.

How long does it take transfer to Side from Antalya airport?

The transfer time to Side by private transfer is approximately 50 minutes. With the transfer service of tour operators waiting for passengers from more than one aircraft, this period takes approximately 2.5 hours. Because it takes time to wait for passengers from more than one plane and leave passengers to more than one hotel.

When will we be picked up from our hotel for the return transfer?

It takes about 1 hour from Side to Antalya airport. For international flights, it is appropriate to be picked up from your hotel 3.5 hours before your flight departure time.

We arrived at Antalya Airport but we cannot find our driver. What should we do?

Call Vigo Transfers 24/7 phone number immediately. If you do not have your phone with you, or if you are avoiding high phone charges, ask a person waiting for another transfer to call the Vigo Transfers 24/7 number. Due to the gentlemen's agreements between the airport transfer companies, everyone will help you in such a situation. Vigo Transfer 7/24: +90 532 2659967

For the return transfer, in such a case, you can ask the hotel reception to call Vigo Transfer company immediately. Vigo Transfer offers fast and reliable solutions.

Vigo Transfers
---
Price included
One-way transfer for 1-3 people with 4 pieces of luggage
1 bottle of drinking water per person
18% VAT
Food & drinks
Tip for driver
---
Know before you go
Pick Up Place
Antalya airport T1, T2 or Domestic or Hotel/address in Side
Pick up Point
Airport: Outside the arrival gate Hotels: Lobby/Reception
Important information
Airport transfers between Antalya airport and Side
Side Antalya Airport Transfer Service
In arrival transfers, your driver will welcome you with your name or Vigo Tours sign.
When booking online, please write the flight number of your flight to us.
We follow possible delays on your flight.
If you smoke, we can take a break of 5 minutes at the airport.
How long is transfer from antalya airport to Side? Answer: 50-60 minutes, depends on hotel locations.