Villa rental in Turkey
Villa rental in Turkey - Villa Holidays in Turkey
Find the Perfect Villa For Your Vacation!
Looking for an unforgettable escape away from it all? For the perfect holiday experience, consider a luxurious villa rental in Turkey. From coastal towns to ancient ruins and natural wonders, there is so much to explore in this beautiful country no matter where you choose to stay.
With countless luxury villa rentals to choose from all across Turkey, you're sure to find the perfect fit for your vacation. Consider all your options including location, amenities, and budget when selecting your ideal accommodation. Browse through photos and reviews online so you can select a luxury villa that meets all of your needs and will help create the holiday experience of a lifetime.
Bodrum - Fethiye - Kas - Didim - Kalkan - Göcek - Belek - Kusadasi - Kemer - Datca - Mersin - Cesme - Ayvalik - Side - Alanya - Marmaris - Sapanca - Dalyan
Explore Turkey's varied scenery and unique culture with a luxury villa rental! Get away from the hustle and bustle and book your perfect vacation today.
Want to experience the best of Turkey? Take a break from the everyday routine and rent a luxurious villa for your next vacation destination.
Make memories that last a lifetime in one of Turkey's most beautiful villas! Browse our selection of Villa Vacations to choose the perfect destination, today.
Discover your perfect getaway in Turkey! With this guide, you'll find the ideal villa for your holiday vacation. We'll show you everything you need to know about renting a luxury villa in Turkey.
Treat yourself to a dreamy getaway with a villa rental in Turkey! Learn all about the best locations and amenities to make sure you choose the perfect venue for your stay.
Turkey has a very high quality and a very high capacity for vacation villa rentals. The villas, which are mostly on the Aegean and Mediterranean coasts, are extremely attractive both in quality and location.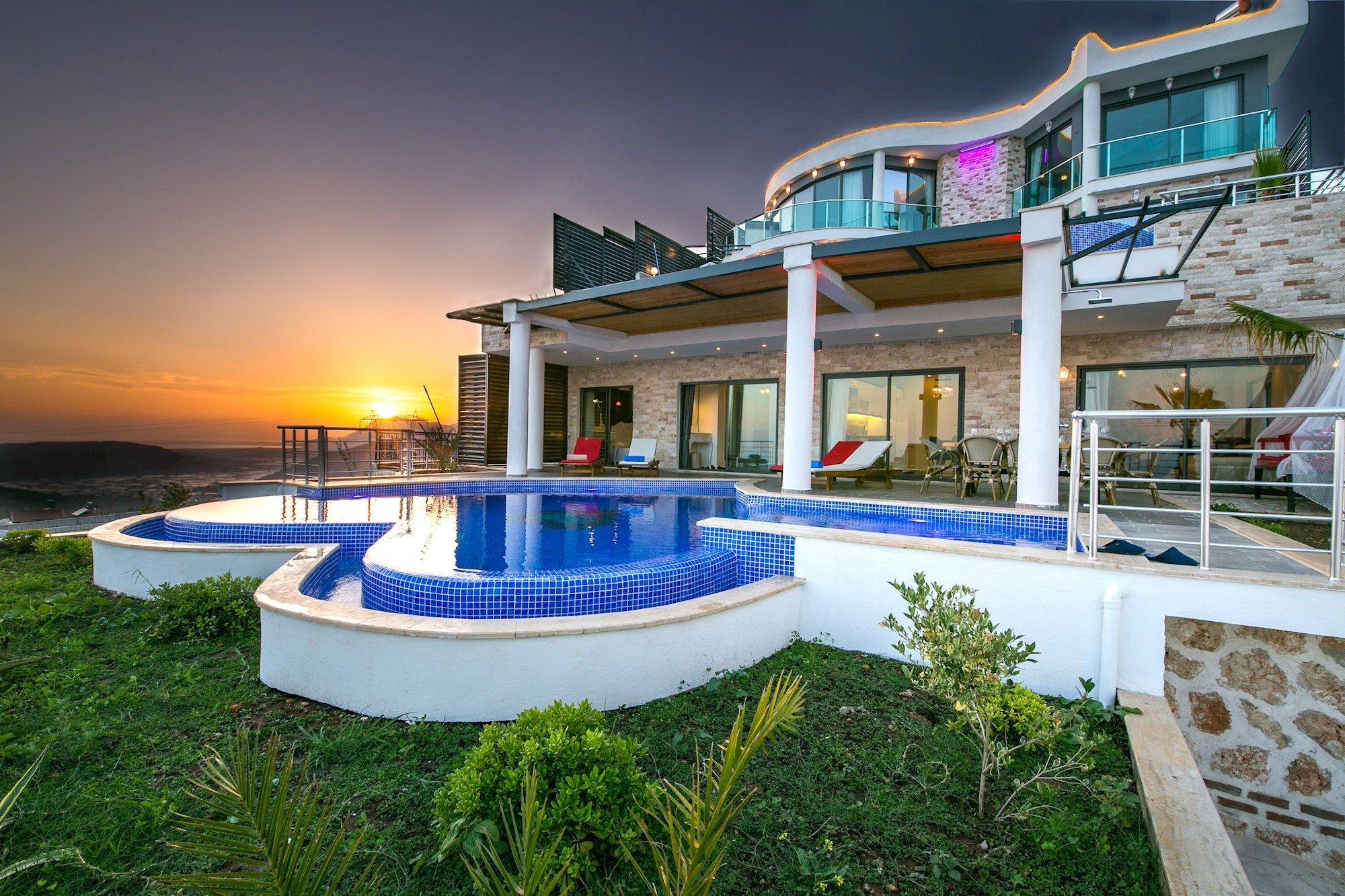 Our agency has been providing holiday villa rental services for 20 years. There are magnificent villas for rent in the Aegean and Mediterranean regions. And as Vigo Tours, we control a large portfolio of villas that can meet every demand. Monthly or weekly: on vacation villa rental service we cooperate with an extensive network in all regions of Turkey.
How do we do it?
You tell us what kind of villa and where you want to rent and of course your budget, we immediately offer you the options suitable for your request. Holiday villa rental in Turkey, we have a team that can deliver very fast solutions and options. We are in constant communication with the companies and villa owners we cooperate with.
Holiday villa rentals in Turkey:
For an independent and more enjoyable holiday!
As an alternative to other holiday options, vacation in a rental villa is an independent type of holiday that allows for a different holiday, mostly with families, relatives and groups of friends. This type of holiday, which has been in high demand in recent years, is possible by renting places that are either weekly or monthly, with room options according to the number of people, fully furnished and can also have a private pool according to the demand. In the holiday regions of our country, there are many types of rental villas with many options suitable for such a holiday.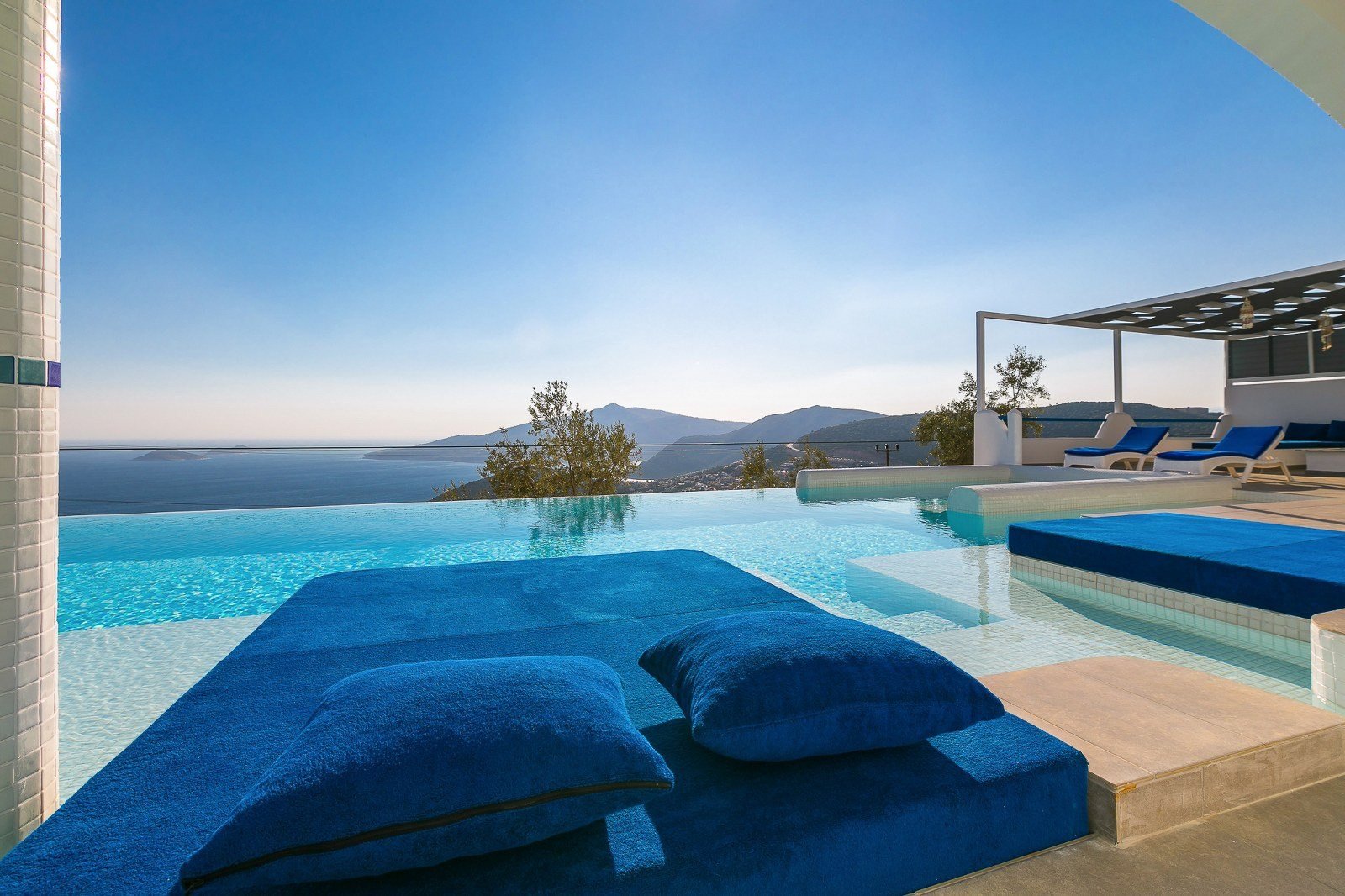 Villa Holiday allows you to spend a free and enjoyable holiday and a comfortable holiday with your family or friends without having to adhere to a certain time interval to swim, eat, travel, without experiencing the troublesome restrictions and rules in hotel holidays or holiday villages.
For those who consider the villa holiday option, there are specially designed villas in our rental villa portfolio, special options such as furnished, private pool, sauna and jacuzzi to meet your every need. Especially with the increase of holiday preferences of foreign tourists in the rental villa and the demand of Turkish tourists for the villa holidays, there have been visible changes in terms of comfort and convenience in this sector.
Turkey's villas - Villa holidays: Every Demand, rent villas suitable for all budgets
Private villa rental is especially suitable for those who want to have a relaxed, peaceful and uncomfortable holiday with their family. This type of rental villa types are seen as a very good choice especially for conservative families. Besides, you can find private villas with a shared pool, as well as two-person villas designed for honeymoon couples.
Villas in Turkey
The advantages of villa holidays in Turkey:
It is very suitable for families who do not like crowd, want to have a safe holiday with their children and without worrying about their children. In addition, for families or groups of friends, villa vacations, which can come at quite affordable prices compared to the hotel or holiday resort preference, strongly attract those who want to spend a budget holiday in this respect.
Turkey vacation rentals
Some of our guests state this as the reason for renting a holiday villa; We wanted to do something different. Staying in the big hotels, depending on the all-inclusive holiday concept, a holiday spent without leaving the hotel or holiday village becomes ordinary in a few days, making the holiday very boring and seedy.
Going to Ultra All-inclusive holiday and spending the holiday outside the hotel every day in order to avoid getting bored creates an additional cost. In the private rental villa that offers the same quality and comfort offered by the hotels, having the opportunity to visit many beautiful places of the region where the villa is located is another option that makes the holiday rental attractive.
Turkish Villa Rental
Villa Holidays in Turkey
Self Catering Holiday rentals in Turkey
Welcome!