Exploring the Beautiful City of Alanya, Turkey
Explore Alanya - Discover the Best Tours! Ditch expensive agencies and join us for the best Alanya tours! Our exclusive packages will take you to breathtaking sceneries and enjoyable experiences.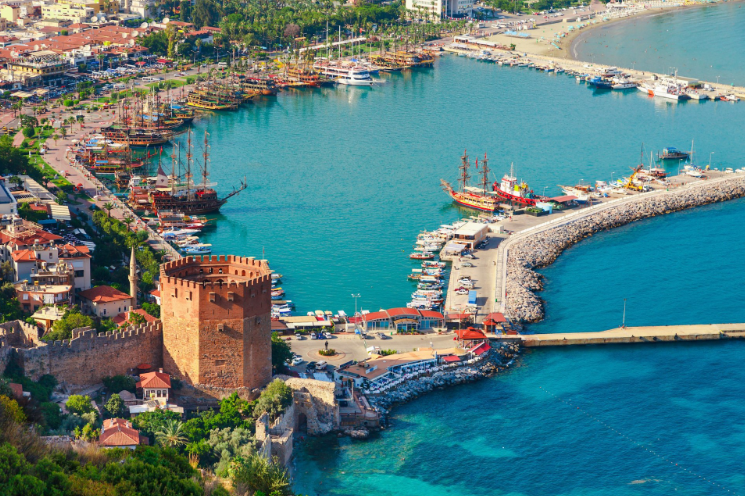 Alanya, Turkey is a coastal Mediterranean city that boasts an array of sights and activities ranging from majestic beaches, vibrant nightlife and ancient monuments to adventure parks, boat tours and more. Experience the richness of Turkish culture as you uncover new things to do in Alanya that will leave you with lasting memories.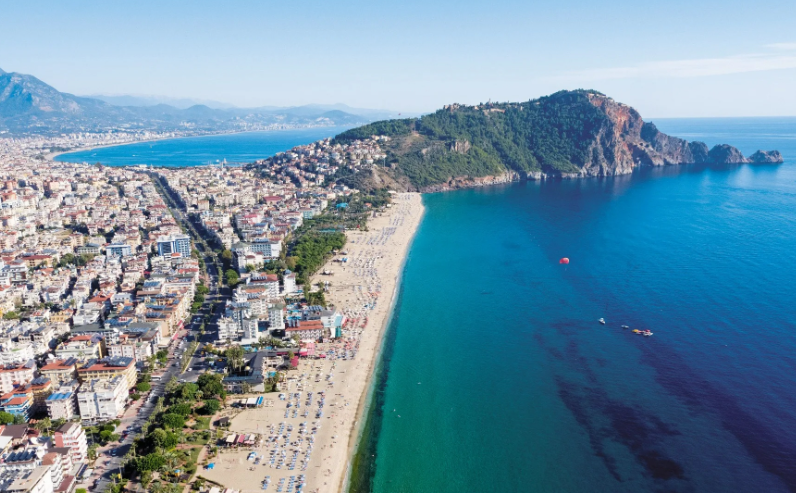 Alanya, Turkey offers a wealth of activities for visitors looking to explore its culture and attractions. From ancient ruins to sandy beaches, learn about the best things to do in this stunning destination.
Journey to Europe's Mediterranean coast! Discover a host of delightful activities in Alanya, Turkey as you soak up sunshine, marvel at cultural gems and relax on the beach.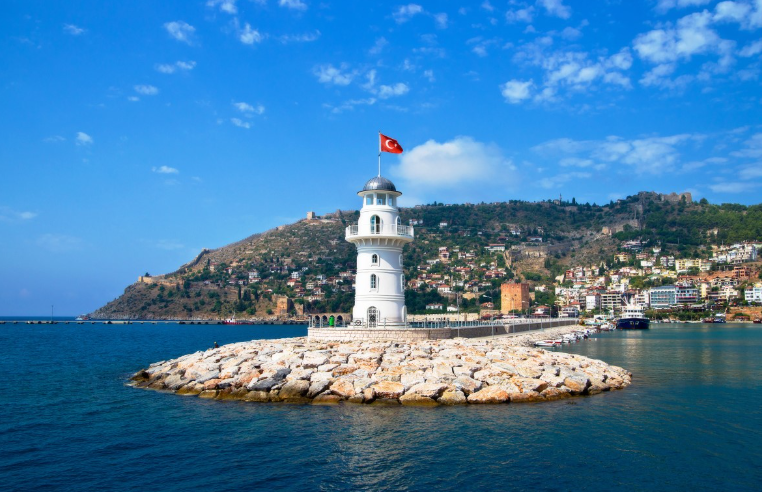 Let your senses soar! Uncover all that Alanya, Turkey has to offer and find new experiences with breathtaking views, pristine beaches and vibrant nightlife at every turn.
Explore the vibrant city of Alanya and its picturesque location on the Mediterranean Sea shore. From historical sites to beaches, there are plenty of things to see and do!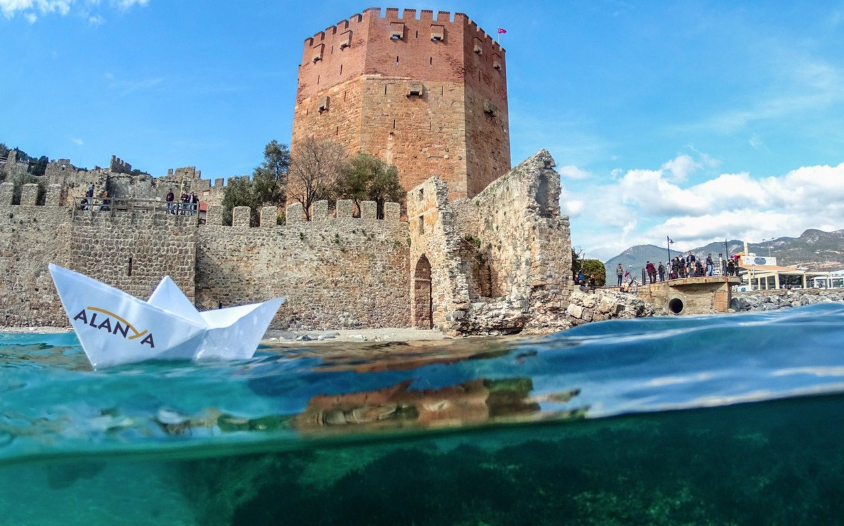 Uncover countless gems as you explore the charming city of Alanya, Turkey. Take in stunning views, sample delicious food and enjoy enriching activities! Explore intriguing places and charming activities when visiting Alanya! Find out what's in store with this list of top attractions and must-do's in the region. Turquoise shores and crystal clear waters await you on your next adventure - discover all of Alanya's unique and fun excursions for an unforgettable experience!
Top Alanya Excursions
Alanya offers a variety of excursions for tourists, including a boat trip to the nearby caves and beaches, a visit to the ancient city of Side, a jeep safari through the Taurus Mountains, and a tour of the famous Alanya Castle. Other popular activities include paragliding, scuba diving, and visiting the local bazaars and markets.
Enjoy a boat trip around Alanya and spot dolphins!
One of our most popular tours is a spectacular boat trip around Alanya. Enjoy the stunning sights of savannah, mountains and ocean shores. We will even take you on a search for some wild dolphins! The wonderful views and the chance to encounter these majestic creatures make this one of our top-rated trips - don't miss out!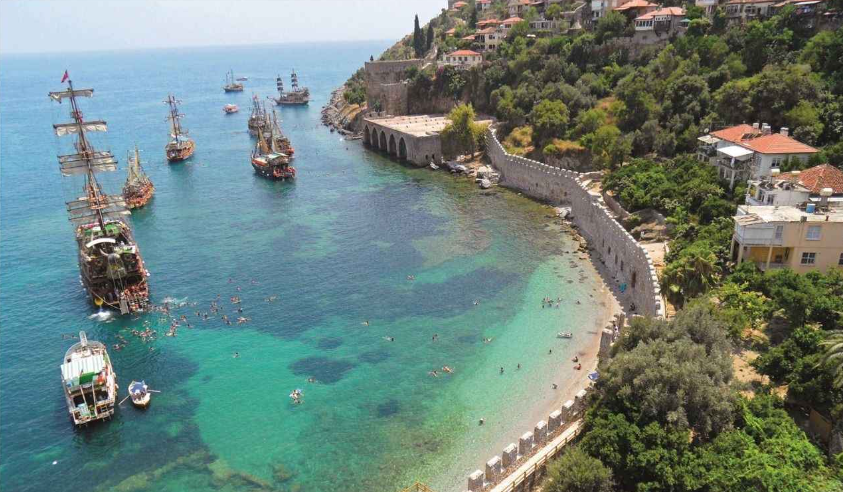 Conquer the Mediterranean Sea during your dream vacation in Alanya, Turkey! Discover a selection of amazing boat trips and experience the sun, sea and fun of this spectacular destination. Don't miss out on the chance to explore Alanya's stunning landscapes on a boat trip, it's an unforgettable experience that you won't soon forget! Take advantage of Alanya's breathtaking coastline on a tour of its beautiful coast in a traditional Turkish wooden boat. Enjoy an amazing adventure exploring all the natural wonders this paradise has to offer!
Alanya Castle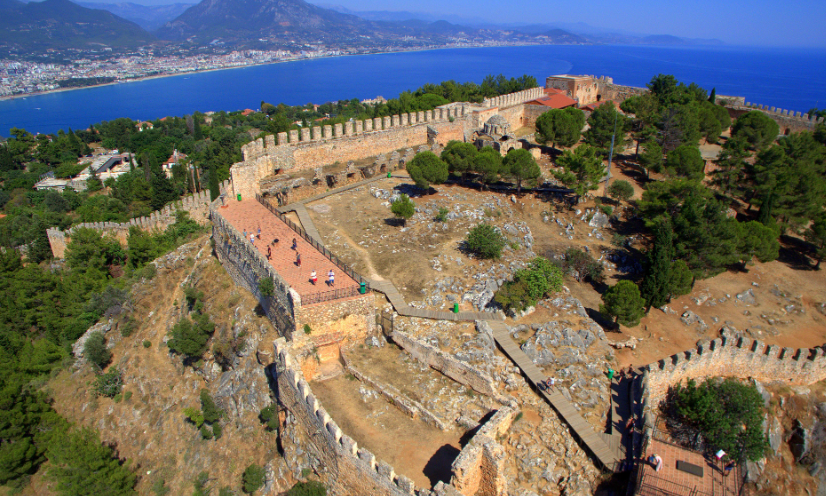 Explore the history of Alanya and its iconic castle which dates back to 1220! Get a unique view of the city from this well-preserved monument. Don't miss this chance to explore what Alanya has to offer! Check out the impressive Alanya Castle and other must-see sights in this beautiful city. Discover the exciting things to do in Alanya, including the historical Alanya Castle. Dive into Turkey's past with a trip to Alanya and its majestic castle, an architectural masterpiece that dates back to over 800 years ago!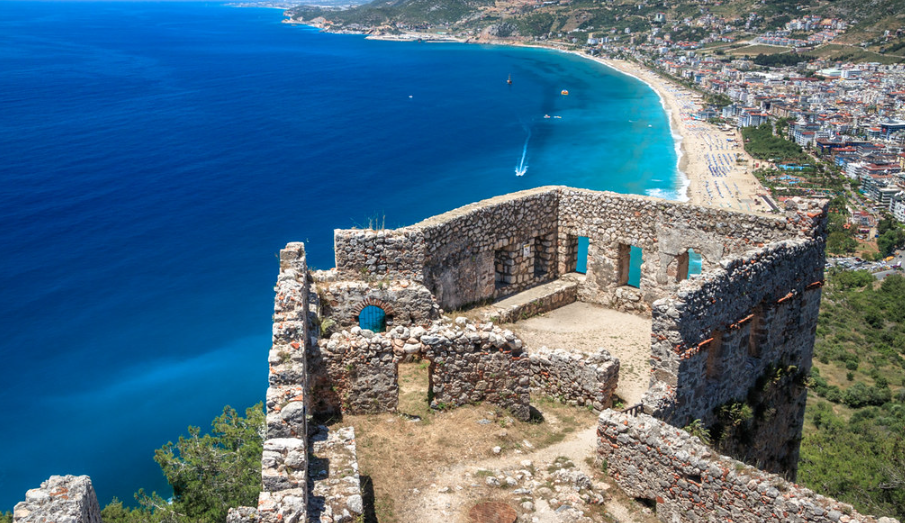 Alanya Kızılkule (Red Tower)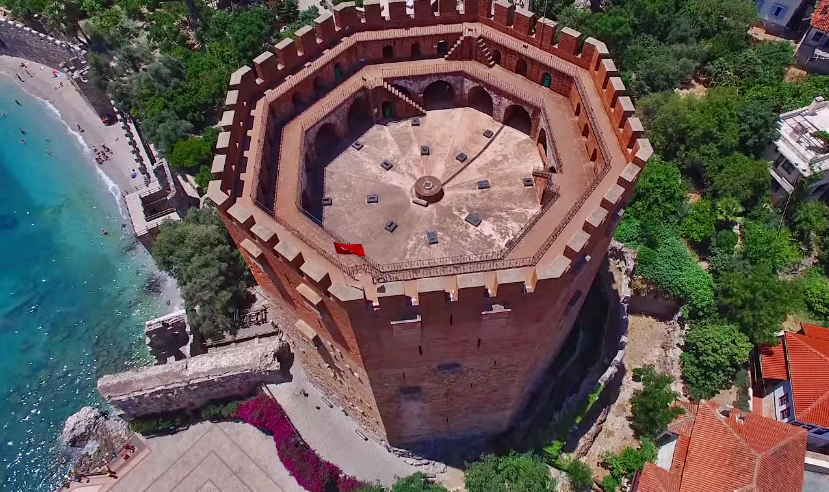 Sitting prominently on the harbor of Alanya, Turkey, the world-renowned Red Tower stands as a reminder of the history and culture of this coastal city. Built in the 13th century by Sultan Alaaddin Keykubat and crafted by Abu Ali Reha el Kettani from Aleppo, this octagonal structure was erected to protect the shipyard and castle from attacks at sea. Visitors to Alanya trips can tour all of its levels for an entrance fee, with the top floor featuring a stunning terrace view of the harbor, walls and breakwater. Admirers of architecture cannot miss this amazing monument that has withstood time and remains an iconic symbol in Alanya.
Alanya Damlataş and Cleopatra Beach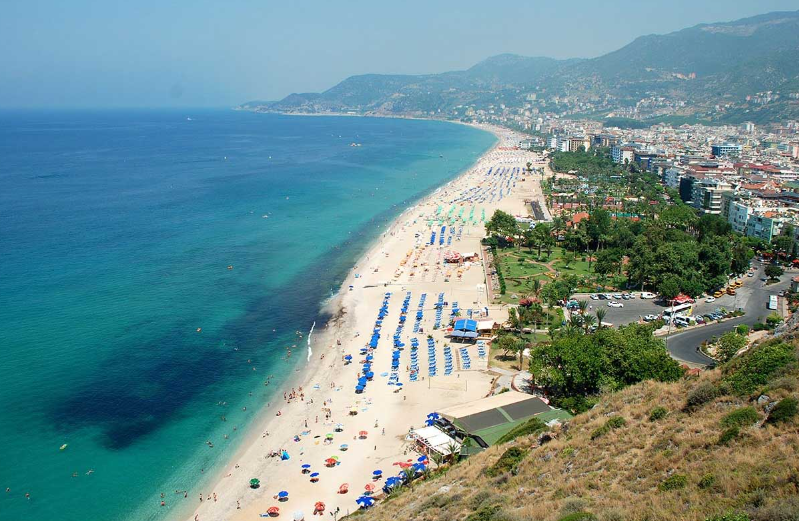 Located on the historical Alanya peninsula just before the entrance to Alanya Castle, the popular Damlataş and Cleopatra Beaches offer stunning blue-flagged waters to locals and tourists alike. Visitors can access this popular destination free of charge but sunbeds and umbrellas are available for a fee from many beach businesses in the area. Damlataş Beach, named after its own famous cave, is known for its large pebbled shoreline, while Cleopatra Bay is renowned for its clarity which makes it easy to watch fish and fascinating sea life below with some snorkelling gear. Both beaches offer 2 kilometres of white sand that give visitors plenty of room to relax and take a dip in the cool Mediterranean Sea.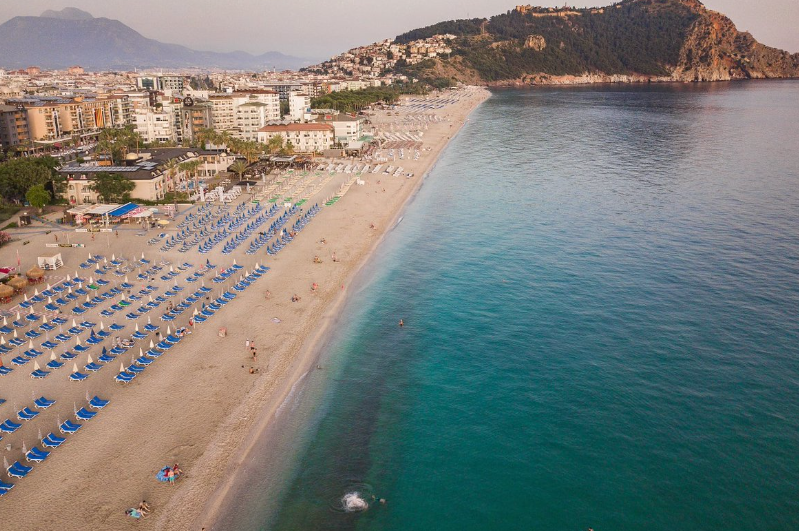 Sapadere Canyon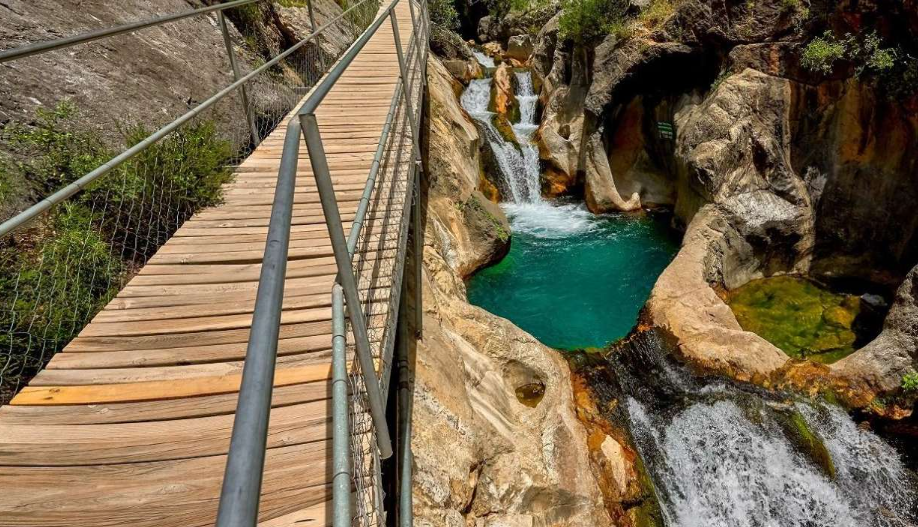 Alanya Tours provides a stunning adventure to Sapadere Canyon, located just 45.1 km from the city center and taking about 59 minutes to get there. Take in the mesmerizing views of the Taurus Mountains as you make your way up to Sapadere Canyon, where you can behold amazing sights that are just as impressive as the canyon itself! Whether it's your first time here or a return journey, Alanya Tours is sure to make your experience an unforgettable one.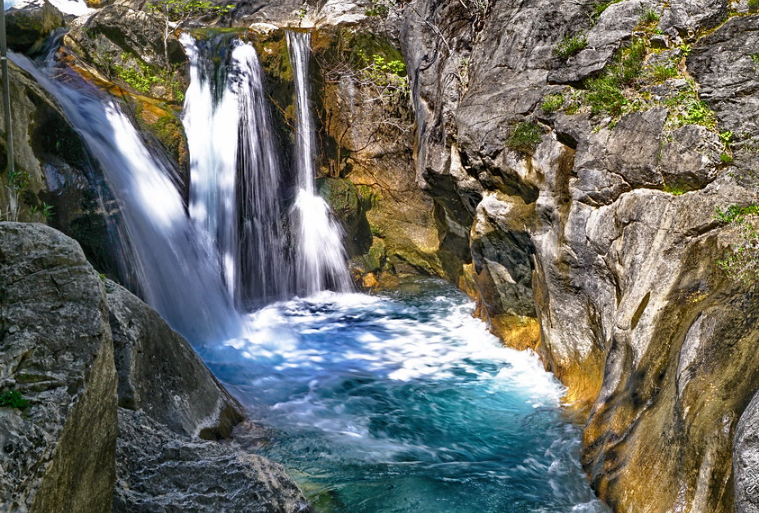 Alanya Damlatas Cave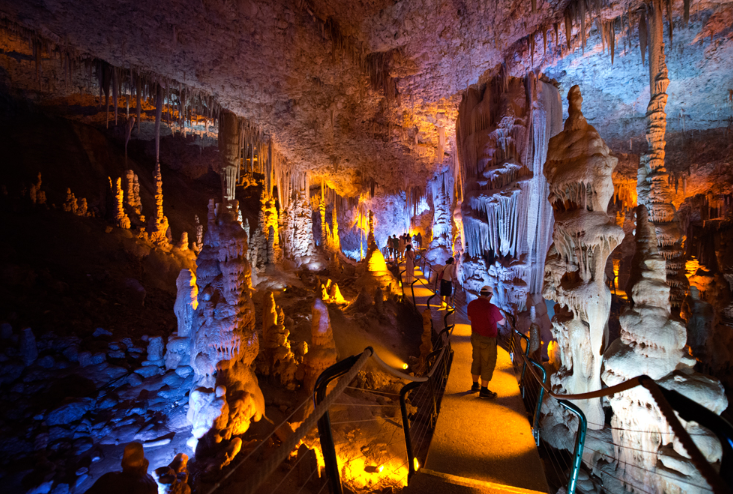 Located in the heart of Alanya, Damlataş Cave is a 15,000-year-old natural wonder that has captivated visitors with its stalactites and stalagmites. The temperature inside the cave remains the same, summer or winter. Its current location was discovered in 1948 while constructing a nearby port, and is believed to have been formed by a dynamite process.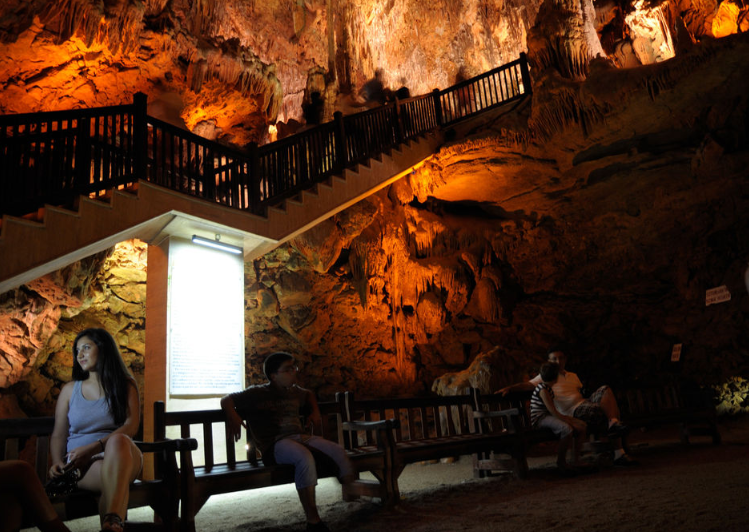 Damlataş Cave is said to be good for asthma;
Approximately 4 thousand asthma patients visit the cave every year, which is good for asthma and respiratory diseases due to its humidity level of 90 percent and high carbon dioxide. Asthma patients stay in the cave for a total of 21 days, 4 hours a day. Patients are in the cave between 06.00 and 10.00, when the air inside is clean and closed to tourist visits.
Alanya Rafting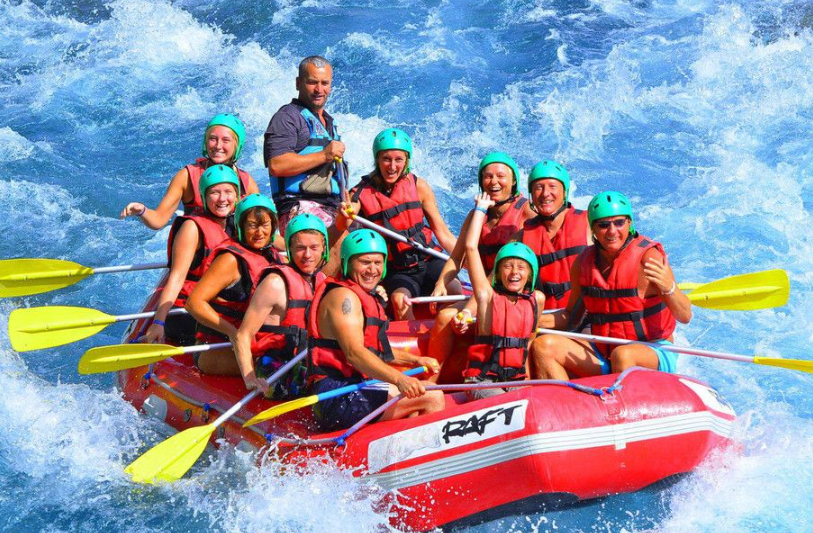 If you're looking for a thrilling activity to enjoy during your holiday in Alanya, then rafting is the perfect activity for you! With its fast-flowing river and breathtaking scenery, Alanya offers some of the best rafting adventures around. So how much does it cost? Click here to find out more about the price of a rafting tour in Alanya!
Alanya Jeep Safari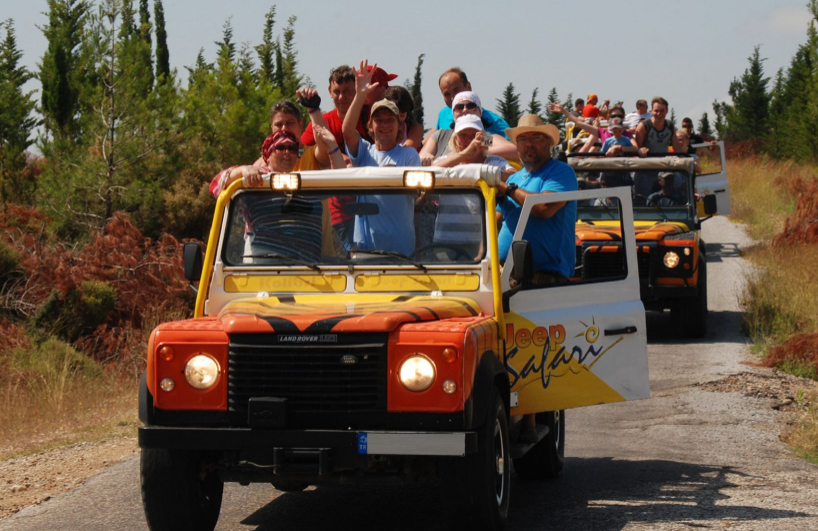 Discover Alanya, Turkey with a 4x4 jeep safari adventure! Enjoy the breathtaking views, rich culture and exciting activities that this region has to offer. Experience the beautiful Mediterranean coast and mountains of Alanya, Turkey with an off-road jeep safari! See the best sites of Alanya from a unique perspective. Join us in Alanya for an unforgettable jeep safari experience! Set off on thrilling trails through the Turkish countryside while admiring stunning views along the way.
Alanya to Pamukkale by Vigo Tours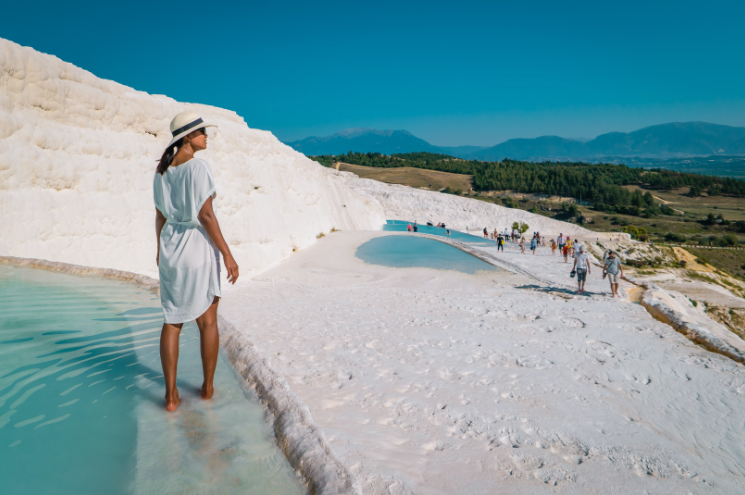 Click HERE for details for Pamukkale trip from Alanya.
Alanya to Cappadocia by Vigo Tours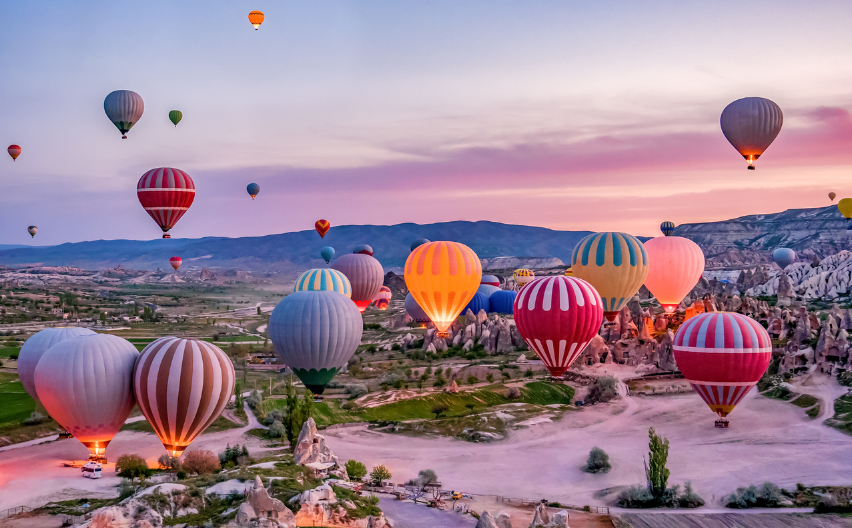 Click HERE for details about Cappadocia tour from Alanya.
Visit Alanya and experience the Turkish city's sun-soaked atmosphere! Uncover its ancient culture, explore turquoise waters and forests begging to be trekked – come see why we love it here!