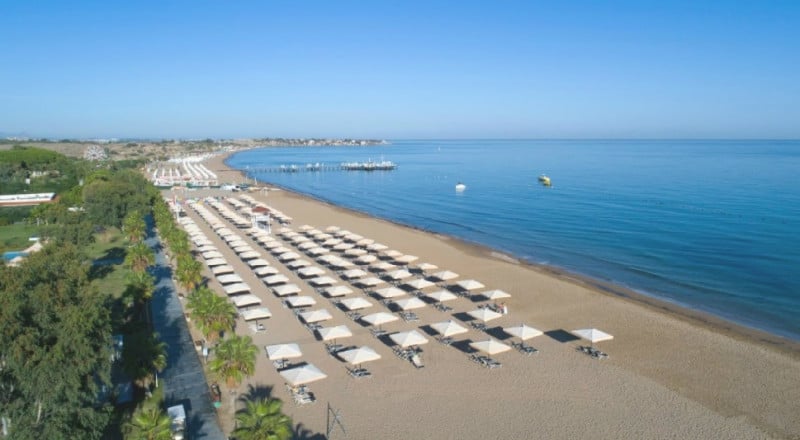 Useful information for Side
Side and things to know about holiday in Side
If you have any inquiries about Side that you cannot find the answers to on this page, please do not hesitate to reach out to us. Our team is always happy to provide support and assistance to ensure that you have all the information you need.
Side, Turkey offers a diverse range of activities for visitors to enjoy. Whether you're interested in exploring historic monuments, relaxing on beautiful beaches, or trying out exciting water sports, Side has something for everyone. Additionally, nature walks and cultural experiences are also available, making it a perfect destination for those seeking outdoor adventures or a deeper understanding of the local culture.
This blog post is a comprehensive guide that is regularly updated with new information to ensure a stress-free holiday experience in Turkey, particularly for foreign visitors. It may be a bit lengthy, but it's definitely worth a read if you want to have a pleasant and hassle-free vacation in this beautiful country.
Is Side a nice and pleasant place for vacation?

Side is a versatile holiday destination that caters to a wide range of tourists, including families with children. However, it's not just limited to families as it offers something for everyone. With its diverse range of high-quality hotels and attractions, Side is the perfect holiday spot for people of all ages, from young adults to seniors. Whether you're looking for a relaxing getaway or an adventure-filled vacation, Side has something to offer for everyone.
Where is Side?
Situated on the eastern coast of Turkey, Side is a charming town located just a short distance from Antalya airport and the bustling city of Manavgat. With its prime location, Side is also within easy reach of other popular destinations, including Alanya and the world-renowned Manavgat waterfall, which draws millions of visitors each year. Whether you're looking to explore the local area or simply relax and soak up the sun, Side is the perfect destination for your next vacation.
How is the weather in Side?
The weather in Side, Turkey varies throughout the year. The summer months (June-August) are hot and dry, with temperatures averaging around 30°C (86°F). The winter months (December-February) are cooler and wetter, with temperatures averaging around 15°C (59°F). Spring and fall are mild and pleasant, with temperatures averaging around 20°C (68°F).
Which airport should I fly to to go to Side?
The closest airport to Side is Antalya Airport (AYT), which is about an hour's drive away. You can also fly into Gazipasa Airport (GZP), but it is further away and may require a longer transfer.
Discovering the Ancient City of Side, Turkey
Side is an ancient city located on the southern coast of Turkey. It was once a major port and trading center in the Mediterranean, and today it is a popular tourist destination known for its beautiful beaches, ancient ruins, and charming old town. Visitors can explore the city's many historical sites, including the Temple of Apollo, the Roman theater, and the ancient city walls.
There are long beaches to the east and west of Side. There are hundreds of large hotels along the long coastline on the east and west sides of Side.
How many regions is Side divided into?
Located on the western coast of Turkey, Side is a popular tourist destination with several resorts including Kumköy, Evrenseki, Çolaklı, and Gündoğdu. These resorts offer a variety of accommodations for visitors to enjoy. On the eastern side of Side, there are also towns such as Sorgun and Titreyengöl, while Kızılağaç and Kızılot can be found on the road to Alanya. During the summer months, the population of Side and its surrounding areas can increase by up to 500,000 people due to the influx of tourists.
How is transportation between the towns in Side provided?

In Side, Turkey, getting around is easy thanks to the local minibuses known as "Dolmuş". These minibuses have designated lines for each region and display the region's name and nearby hotels on their windshields. For just around 1 Euro per person, you can easily travel to Side from any region using the "Dolmuş". Taxis are also available and each region has its own taxi stand. In addition, many places accept small payments in euro coins, including "dolmuş" fees.
Side, Turkey is a popular destination during the summer season, and visitors can easily get around via minibuses, known as Dolmuş. These minibuses operate frequently during the day, with even more services available on Mondays, Thursdays, and Saturdays, which are bazaar days. However, after 10 pm, the number of Dolmuş services decreases. During the winter season, the frequency of Dolmuş services is reduced, but there are still more services available on bazaar days, with morning and evening minibuses operating a little more frequently.
Distances in Side
Gündoğdu region from Side: 12 km (by Dolmus or taxi)
From Side to Manavgat (bazaar): 5 km (by dolmus or taxi)
Kumköy from Side: 4 km (by Dolmus or taxi or walk from the beach)
Evrenseki from Side: 7 km (by Dolmus or taxi or walk from the beach)
Colakli from Side: 11 km (by Dolmus or taxi)
From Side to Alanya: 70 km (by Dolmus + Bus or taxi or rent a car)
Antalya from Side: 75 km (by Dolmus + Bus or taxi or rent a car)
Belek from Side: 50 km (by Dolmus + Bus or taxi or rent a car)
Kemer from Side: 115 km (by Dolmus + Bus + Dolmus or taxi or rent a car)
Where is Manavgat?
Located just 5 km northeast of Side, the town of Manavgat is home to a number of natural wonders, including the Manavgat river and waterfall. As an administrative structure, Side is connected to Manavgat, which in turn is connected to Antalya province. Over the past 25 years, the population of Manavgat has grown significantly, from 70 thousand to approximately 250 thousand. Visitors to the town can enjoy a bustling public bazaar held on Mondays and Thursdays on either side of the Manavgat river.
How to go to Manavgat from Side?
If you're visiting Side and looking for a nearby tourist destination, consider checking out Manavgat. Getting there is easy and affordable - simply hop on a "Dolmuş," a local minibus that runs every 10 minutes from various regions. The cost is around 1 Euro per person, making it a budget-friendly option for travelers.
Is it possible to drink tap water in hotels in Side?
Side, a small town located on the southern coast of Turkey, relies on tap water as its primary source of drinking water. The water is sourced from the Manavgat river and is filtered through a system that draws water from 20 meters below the river's surface. While locals are accustomed to drinking tap water, most tourists opt for bottled water. The neighboring town of Manavgat also relies on tap water as its main source of drinking water.
What currency is used in Side?
Side, a popular tourist destination in Turkey, accepts all currencies except for the Russian ruble. While many tourists bring Turkish Lira with them, it is also possible to use Euro and even Dollar. Prices in all three currencies can be seen everywhere, with some stores only displaying Euro and Dollar prices. To pay in Turkish Lira, calculations must be made based on the daily exchange rate. Overall, Side is a currency-friendly destination for travelers from all over the world.
Are there ATM cash machines in Side?
If you're traveling to Side and need to withdraw cash, you'll be happy to know that ATMs are readily available throughout the town. Whether you're in the center of town or in a more remote area, you should be able to find an ATM to withdraw local currency. Additionally, many ATMs in Side also allow you to withdraw foreign currency for your convenience.
Are ATM cash machines safe in Side?
When using an ATM, it is generally safe as long as you take precautions. However, it is important to be wary of strangers who offer to help you at the ATM, as they may have ulterior motives. It is also important to choose ATMs located in well-lit and crowded areas, and to be cautious when withdrawing money. Always prioritize your safety and be aware of your surroundings.
Are the streets safe in Side?
Side, a popular tourist destination, is known for its safe streets and bazaars. Visitors can enjoy walking around the long bazaars located near the hotels without any worries. This makes it a great place to explore and shop for souvenirs.
Are Manavgat town and bazaars safe?
Manavgat town and bazaar are known for their welcoming and safe environment for tourists. Visitors can feel at ease while exploring the local shops and interacting with the friendly shopkeepers. The town has a reputation for being a secure destination, with very few security issues reported in the past. Tourists can enjoy their time in Manavgat without any worries, knowing that the locals are always ready to assist them.
Is there a big public bazaar in Side?
Every Saturday, a bustling bazaar is set up in front of the Side mosque, located 1 km north of the Side peninsula. This popular market attracts a lot of attention from tourists looking for unique souvenirs and local goods.
How to get to Manavgat waterfall in Side?
There are 3 ways to go to Manavgat waterfall from Side, any touristic town:
1- You can go to Manavgat first with "Dolmuş". And you should get on the "Minibus" of Manavgat Waterfall from inside the town of Manavgat or from the big "minibus" station of Manavgat. In other words, you can go to Manavgat Waterfall by changing 2 "Dolmuş" from Side. You can find "Dolmus" every 15-20 minutes from anywhere. During low seasons, you can wait a little longer for "Dolmuş" at the stops.
2- You can go by taxi.
3- You can see the Manavgat waterfall by participating in the "Manavgat bazaar, boat tour on the Manavgat river and Manavgat waterfall" tour from Vigo Tours, which is held on Mondays and Thursdays. If you choose Vigo Tours, you will get 3 in 1.
Is it safe to shop in Side and Manavgat?
When shopping, it's important to keep an eye on prices and calculate the total cost to avoid any surprises. It's also wise to be cautious when receiving change and to shop at clean and reputable establishments. While it's always good to be mindful of prices, it's especially important to exercise caution when shopping in unfamiliar places.
Are there dangerous sea creatures in Side's seas? Are there sharks in the seas of Side?
The coastal town of Side has never witnessed anything like this before - sharks are a rare sight in its waters. While fishermen may occasionally catch them in the open sea, they have never been known to venture close to the shore. Fortunately, there are no other dangerous creatures lurking in the seas of Side that could pose a threat to swimmers and beachgoers.
Can we swim with dolphins in Side?
If you're looking for a unique and unforgettable experience in Side, look no further than Vigo Tours. They offer a thrilling dolphins and sea lions show, as well as the opportunity to swim with these majestic creatures three days a week. Don't miss your chance to make your dream of swimming with dolphins a reality with this incredible tour.
Are there dolphins in Side seas?
If you're visiting Side and hoping to catch a glimpse of some dolphins, you're in luck! Vigo Tours offers a "dolphin island boat tour" where you can see these majestic creatures swimming around your boat in the sea. And if you're lucky, you might even spot some caretta caretta sea turtles during the tour as well. Don't miss out on this unforgettable experience!
How can we go from Side to Alanya?
There are 3 ways to do this:
1- Participating in Vigo Tours's Alanya city tour (Wednesday, Friday and Sunday)
2- You can go to Manavgat from your hotel by Local Dolmuş, and then take the bus to Alanya. It is possible to find a local bus to Alanya every 10 minutes.
3- By taxi (naturally priced)
Is paragliding possible in Side?
If you're looking to go paragliding near Side, unfortunately there isn't a hill at the right height for it. However, you can head to Alanya for the closest paragliding experience. Vigo Tours offers paragliding tours from Side to Alanya, so you can still enjoy the thrill of soaring through the air.
Are there fishing tours in Side?
If you're looking to go fishing while in Side, Turkey, Vigo Tours has got you covered. They offer boat fishing tours that include all necessary equipment and even provide pick-up and drop-off services from your hotel in Side or the surrounding area.
Is it possible to book tours on the beaches of Side?
It is important to be cautious when booking tours in Side, as there are unauthorized individuals operating on the beaches who may take your money and disappear. These individuals are not legally authorized to accept reservations, and there is no insurance coverage for tours booked through them. To ensure a safe and enjoyable experience, it is recommended to book tours through legal and authorized tour offices in Side and other areas. Additionally, please note that water sports on the beaches are also not authorized to accept tour reservations.
Yellow taxis cannot do tours and excursions!
If you're looking to book a tour in Side, it's important to know that yellow taxis are not authorized to offer tours or excursions. However, there are plenty of tour operators in the area that offer a variety of options for exploring Side and its surroundings. Look for tour program signs or ask your hotel for recommendations on reputable tour companies. With so many options available, you're sure to find the perfect tour to suit your interests and budget.
We will go on holiday in Side, can we make a tour reservation when we arrive in Side?
If you're planning on booking tours in Side, it's best to do so as early as possible. Waiting until the last minute may result in limited availability or even no availability at all. To ensure you don't miss out on any must-see experiences, we recommend booking in advance. At Vigo Tours, we offer a full refund of your deposit for cancellations made up to 48 hours before the tour. So, book with confidence and secure your spot today!
How can I go to Side from Antalya airport?
There are 3 ways to do this:
1- By taxi (a bit expensive)
2- With a private airport transfer service provided by Vigo Tours (prices are very affordable)
3- From Antalya Airport, you can take the bus numbered 600 to Antalya bus station, and then take the buses going to Side.
While walking on the streets in Side, my health problem suddenly appeared, what should I do?
If you're planning a holiday in Side, Turkey, you can rest assured that the local community is supportive and helpful. In case of any medical emergencies, Side has a network of private hospitals that offer high-quality healthcare services. Additionally, if you have valid insurance from a European insurance company, you can receive medical treatment without any out-of-pocket expenses. So, enjoy your holiday in Side without any worries about your health!
Can I use my credit card in shops in Side?
If you're considering a holiday in Side, Turkey, rest assured that it's a safe destination. You can use your credit card to make purchases in stores without worrying about security. However, it's always a good idea to double-check prices and payment amounts to avoid any surprises on your payment slip. Enjoy your trip to Side!
What foreign language is spoken in Side?
While many locals in Side and the surrounding areas have some knowledge of German and English, it may not be very strong. If you need assistance, someone with a better command of these languages can be made available to you on-site. Alternatively, many locals may use translation services on their mobile phones to help communicate with you.
What should I do if I have a problem in Side and Manavgat bazaars?
In case you encounter any issues during your travels, rest assured that most workplaces are willing to assist tourists. However, if you still require assistance, the Manavgat municipality police can be contacted at 153 for support. It is important to note that encountering such problems is not common.
How far did the forest fires occur from Side hotels, did they damage the hotels, is it risky to have a holiday in Side?
Although forest fires broke out in the mountainous regions surrounding Side, the popular holiday destination was not affected in any way. The fires did not come close to the hotels or tourist areas in Side, and there is no risk for holidaymakers. The fires have since been extinguished, and Side continues to welcome approximately 300,000 visitors, including tourists from Germany, the Balkans, and Russia.
Is natural gas used in Side?
At this time, Side does not have access to natural gas through the network. Instead, many large hotels in the area use liquefied bulk gas tanks for their cooking and heating needs. These tanks are typically located away from guest accommodations and provide a reliable source of fuel for hotel operations.
How much is a pint of beer in Turkey?
In the town of Side, Turkey, the cost of a 50 cl bottle of beer at restaurants and bars is typically around 3 to 3.5 euros, regardless of whether it is draft or bottled. Some establishments may even offer complimentary salty snacks to accompany your drink. While it is technically illegal to consume alcohol in public spaces like parks, this rule is not strictly enforced. However, individuals who cause disturbances while under the influence may face legal consequences.
For a memorable dining experience in Side, we suggest checking out Bistro 2000 Steak House in Kumköy. This restaurant has been serving up delicious meals for 23 years and offers a variety of options, from juicy steaks to refreshing cocktails. You can also enjoy Shisha and catch live sports events while you dine. Don't miss out on the fun and delicious food at Bistro 2000!
How far is Suluada from Side?
Suluada, often referred to as Turkey's Maldives, is a stunning destination located 169 km away from Side. While there may not be a specific tour from Side to Suluada, daily tours are available from various hotels in Antalya, including Lara, Kundu, Kaleici, the city center, and Konyaalti. Don't miss the chance to experience the beauty of Suluada!
How far is Pamukkale and Cappadocia from Side?
If you're staying in Side and looking to explore some of Turkey's most stunning natural wonders, Pamukkale and Cappadocia are both within reach. Pamukkale, located in the Denizli province, is just 310 km away, while Cappadocia (Göreme) is a bit further at 471 km and located in the Nevşehir province. Luckily, Vigo Tours offers day tours to Pamukkale from Side, as well as 2-day and 3-day tours to Cappadocia. So why not take advantage of these convenient options and experience the beauty of these unique destinations?
Are there public bazaars in and near Side?
The Side bazaar, held every Saturday across from the largest mosque in Side, is a must-visit for tourists. Accessible by Dolmus from all parts of Side, the bazaar offers a variety of goods and souvenirs. However, visitors should be cautious of pickpockets and scammers when withdrawing money from ATMs or exchanging currency. Additionally, there are two large bazaars held in Manavgat on Mondays and Thursdays, accessible by Dolmus from all parts of Side. Official currency exchange offices can be found on Banka Street in Manavgat. All bazaars open at 6 am and close at 7 pm, with Dolmus lines operating from 6 am to midnight. Visitors should be aware that the number of minibuses operating at night may decrease.
You can see the Turkish lira banknotes below. Do not accept banknotes with any other writing or figures on them. Banknotes with "ÖRNEKTİR" written on them are fake, do not accept them.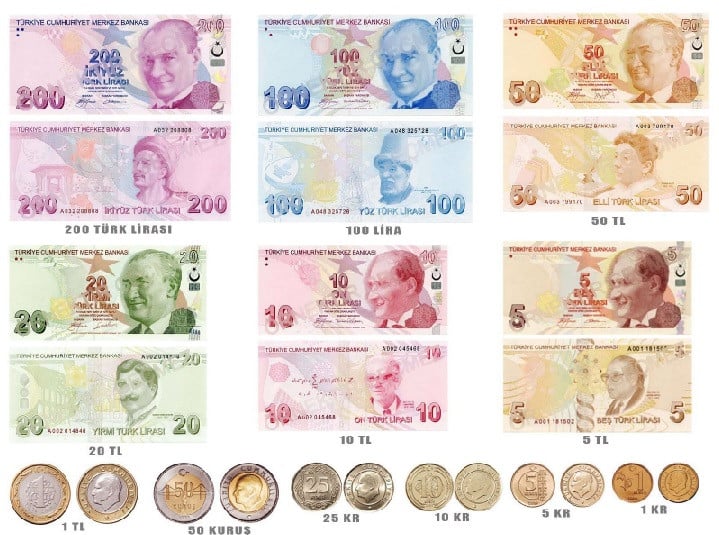 6 Important warnings that you should pay attention to on holiday!
We are not happy to write this on behalf of our country, but human life is above everything, it is more valuable than anything. 6 important issues that you should pay attention to while on holiday in Turkey:
1- Bad Traffic, bad drivers = be very careful everywhere! Even if you have a green light on the roads, do not cross without checking the road.
2- Theft with the help of ATM = Never accept help from anyone!
3- Fake money = Pay close attention to the banknotes given to you!
4- Withdrawing money with a credit card = if you absolutely need cash, only withdraw from ATMs, banks and official exchange offices. Except for the ancient Side peninsula entrance, unfortunately, there are no official exchange offices in the touristic areas of Side. ATMs and Banks are safe. If anyone comes to you and wants to help you while you are at the ATM, do not accept it.
5- Never book daily tours on the beaches. Tour vendors on the beaches are illegal. Make your tour reservation online from websites or from tour offices.
6- Carry a good quality face and nose mask and 80% volume cologne with you.
Which tours can be done in Side during the winter period?
The winter period starts from November in Side and continues until the end of March. During this period, the following tours can be made in Side:
Health and wellness massage in Turkish bath
Alanya city and panorama tour
Taurus mountains, village tour to the forest
Antalya city and panorama tour
Antalya Aquarium tour
Quad bike safari and Buggy safari tour
Daily Pamukkale tour
Demre Myra and Kekova tour
2-day and 3-day Cappadocia tour
Daily Istanbul tour by plane from Antalya airport
Are Turks problematic people, as it is written in some European media?
Contrary to what some European media may portray, the Turkish people are known for their hospitality and helpfulness towards tourists from all over the world. In fact, according to Turkish traditions, guests are highly valued and treated with utmost respect. While every country has its share of bad people, the majority of Turks go out of their way to protect and assist their guests. So if you're planning a holiday in Turkey, don't hesitate to venture out of your hotel and get to know the locals - you may just be pleasantly surprised by their warmth and kindness.
Beggars in Side
Beggars can often be seen on the streets of Side and other tourist towns in Turkey, particularly women carrying small children or babies and wearing old, dirty clothes. However, it is important to note that many of these individuals are not actually in need of assistance and are instead using begging as a means of making money. In fact, some of them may have significant amounts of money already. Giving money to these individuals only perpetuates the cycle of exploitation and encourages them to continue begging instead of seeking other means of support. It is recommended to refrain from giving money to beggars in Side and other tourist areas.
Water sports in Side (Parasailing)
Side, Turkey is a popular destination for water sports enthusiasts, with parasailing being a particularly popular activity. Visitors can find water sports points all along the beaches of Side, offering activities such as tandem parachuting, jet skiing, ringo, and banana rides. While reservations are not necessary for parasailing, it's important to note that these water sports points are not tour agencies and should not be used for daily tour bookings. Instead, they are authorized to accept parasailing reservations and offer a variety of water sports activities.
Taxi fares in Side
In Side, as well as throughout Turkey, taxi fares are regulated by the use of a taximeter. This ensures that passengers are charged a fair and accurate rate for their journey. It's important to note that taxi drivers are not authorized to organize tours, but they can provide transfer services to help you get to your destination safely and efficiently.
Recommended activity in Side & Side Tours
Remember to embark on an enthusiastic fun and adventure on the bumpy roads of the mountain slopes near Side with the quad bike safari tour in Side. Click to go to the information page. Side tours offer an unforgettable experience! Explore the picturesque landscapes of Side and its surrounding areas with a guided tour. You will get to witness stunning views, learn about the cultural heritage and architecture of the city, as well as visit some famous attractions on this day trip. So book an exciting Side tour today and enjoy discovering this incredible town!
Whether you are looking for adventure or relaxation, this charming coastal town has something to offer everyone. Enjoy the relaxing atmosphere while exploring the ancient ruins, go scuba diving in the crystal-clear waters, relax on one of the beautiful beaches, and get an unforgettable taste of delicious Turkish cuisine! With so much to do and see, Side is sure to be a vacation destination you won't soon forget.
Click here to learn about which currency you should use for your holiday expenses during your holiday in Turkey.
The information written here is advisory. You will have the final decision on the advice and information here.