Antalya airport transfer
Antalya Airport 7/24 private transfer

Travelling to Antalya airport can be a hassle, especially when juggling children or heavy luggage. To make the process a little easier on yourself, consider booking a private airport transfer with Vigo Tours. For over twenty years now, they've been providing convenient and reliable transfers from Antalya airport to anywhere in the area.
Antalya airport 7/24 transfer
Antalya airport is the primary gateway to the Turkish city of Antalya, with two international and one domestic terminal. Passengers can walk from one of the international terminals to the domestic terminal which is situated within the same building. The distance between both international terminals is approximately 2.5 kilometres, featuring two runways at international standards for arriving flights. For transfers to and from Antalya airport, travelers have various options available such as taxis, buses or private shuttle services.
Antalya transfer
Are you looking for a convenient and stress-free way to get to or from Antalya Airport? Book a private airport transfer and start your holiday off in comfort! Enjoy the convenience of having your own private vehicle, with no waiting time for other passengers. Avoid the hassle and arrive at your destination in no time!

7/24 Antalya transfer
Travellers coming to Antalya have a convenient transfer option from the airport, with a 24/7 private taxi service available. Upon arrival at the airport, you will be met by a driver who will be holding a sign displaying your name and guide you to the vehicle that will take you directly to your holiday resort. Enjoy the convenience and comfort of having your own private transfer right away!
Private taxi transfer to Antalya airport
If you're looking for an comfortable and convenient way to get from your holiday resort in Antalya to the airport, Vigo Tours offers private transfer service. You'll experience the same level of comfort on your return trip as well.
What are the differences between group transfers and private transfers?
Are you looking for an airport transfer from Antalya airport? Group transfer services offer a convenient way to travel from the airport to your destination, however, be aware that multiple stops are usually necessary as other passengers may be travelling to different hotels in the area. This means that the journey may take up to two hours, and even longer during peak seasons. If you happen to be staying at the first hotel in the route, you can expect a longer return transfer to the airport.
Looking for an Antalya airport transfer that's fast, reliable, and safe? Private airport transfers are a perfect solution. Private taxis will only wait for you at the arrival gate, taking you straight your destination with no waiting around. Return transfers are just as convenient—your private taxi will pick you up from your hotel and take you directly to the airport.
Are private airport transfers safe?
When looking for an Antalya airport transfer, you can rest assured that your safety and comfort will be taken care of. All vehicles used for private transfers are new and have been rigorously tested for security. Each driver must also have a valid D2 passenger transport certificate in addition to their driver's license. The vehicles also feature air conditioning systems that work perfectly, and their speed is monitored through satellites to make sure they don't exceed the speed limits. What's more, companies organizing private airport transfers take Covid-19 prevention measures seriously by thoroughly cleaning and disinfecting vehicles after each transfer is complete.
Gazipasa airport transfer
To the east of Antalya airport, approximately 170 km from Antalya airport, Gazipasa airport is located. It is an international airport and receives more and more international flight traffic. Gazipasa airport is 40 km from Alanya. It is a very important airport for Alanya, which has a remarkable high tourism capacity.
Vigo Tours provides private airport transfer service from Gazipasa airport. We are very happy to provide your private taxi services at the most affordable prices for your transfer from Gazipasa airport to hotels, and for your return transfer from hotels to Gazipasa airport. All you have to do is contact us.

Does Vigo Tours offer private transfer services only for foreign tourists?
The majority of Vigo Tours customers are foreign tourists, but Vigo Tours offers private taxi transfer services from Antalya and Gazipasa airport, international or domestic, to anyone, local or foreign.
How long does it take to transfer from Antalya airport to Side?
Side spreads over a wide area with Gündoğdu to the west, Titreyengöl to the east, and Kızılağaç and Kızılot to the east. Therefore, the transfer time varies between 50 minutes and 75 minutes depending on the location of the hotel. Transfer time for Ancient Side and its surrounding hotels is approximately 50 minutes.
Is it possible to transfer to the hotel in Belek at Antalya airport?
Yes, private taxi transfer from Antalya airport to Belek is possible 24/7 with Vigo Tours. Likewise, we would like to make your return journey.
It takes about 40 minutes from Antalya airport to Belek.
We made a reservation for a hotel in Antalya Kundu area. Is it possible to book a private airport transfer to our hotel in Kundu region?
Yes, it takes about 30 minutes from Antalya airport to Kundu area, and 24/7 private airport transfer to all hotels in Kundu area is possible with Vigo Tours. Just contact us and you can pay to your driver on arrival.
How can we book and pay for our private airport transfer?
You can make your reservation online by clicking here, or by mail, by giving us all the details of your flight. You can even make your reservation on our Whatsapp line (+905322659967). You can either pay a deposit online from the Vigo Tours website, or pay the full payment to your driver on arrival.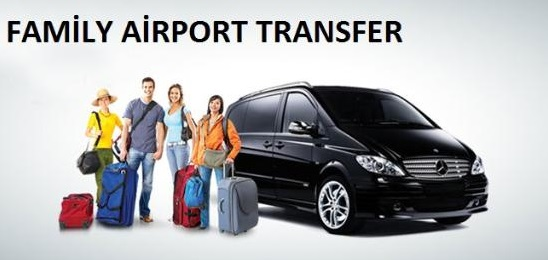 Required Details for your Antalya private airport transfer:
Names and surnames of all passengers
Passport numbers of all passengers
Flight number
Departure airport
Arrival time of your plane
The name of the hotel you will go to (or the address where your transfer will be made)
How are the airport private taxi transfer prices from Antalya airport?
For this, please click here to see our prices. If your destination is not visible in the list, write to us immediately. We will get back to you immediately. If you find a cheaper price than Vigo Tours prices from Antalya airport or other airports, we guarantee your transfer for 5 € lower than that price. And if you are not satisfied with our service, we will refund your money immediately.
Vigo Tours private Antalya airport transfer services:
Private transfer from Antalya airport to Side hotels
Private transfer from Side hotels to Antalya airport
Private transfer from Antalya airport to all hotels in Belek
Private transfer from all Belek hotels to Antalya airport
Private transfer from Antalya airport to all hotels in Alanya region
Private transfer from all hotels in Alanya region to Antalya airport
Private transfer from Antalya airport to all hotels in Kemer and its surroundings
Private transfer from all hotels in Kemer and its surroundings to Antalya airport
Private transfer from Antalya airport to Antalya Lara, Kundu, Konyaalti and other city hotels
Private transfer from Antalya Lara, Kundu, Konyaalti and other city hotels to Antalya airport