Antalya airport transfer
Antalya Airport 7/24 private transfer

Due to the large and heavy passenger traffic in Antalya airport, it can be a little tiring for individuals or families with children who arrive and depart from Antalya airport. The solution for this is a private airport transfer. Vigo Tours has been organizing private airport transfers from Antalya airport to every point in Antalya since 2000.
Antalya airport 7/24 transfer services
Antalya airport has 2 international terminals and 1 domestic terminal. One of the international terminals is in the same building with domestic flights, and can be passed on foot. The distance between international terminals is approximately 2.5 km. Antalya airport has 2 arrival runways at international standards.
Antalya transfer
Enjoy your holiday journey comfortably with private airport transfers on arrival and departure from Antalya airport. Airport private transfer will be a very smart choice for individual travelers, families with children, or those who want to go to their hotel as soon as possible without waiting for other passengers.

7/24 Antalya transfer
It is possible to find a 24/7 private transfer service from Antalya airport to all holiday resorts of Antalya. The driver of your private taxi will meet you at the arrival gate with your name and take you to the transfer vehicle immediately. Your private taxi will take you to your destination without waiting at the airport. Your private transfer is only for you, enjoy the comfort.
Private taxi transfer to Antalya airport
Please note Vigo Tours for the private transfer service from Antalya's holiday resorts to Antalya airport. Your return transfer is done with the same comfort.
What are the differences between group transfers and private transfers?
In group transfers, the transfer vehicle is not special for you, but many other passengers are also waiting. These passengers are approximately 6-7 hotel passengers. This waiting time takes about 1 hour, sometimes it is longer. It takes up to 2 hours in peak seasons. The return transfer journey is the same. Your transfer vehicle stops at 6-7 hotels and takes the passengers to the airport. If you are staying at the first hotel, your return transfer to the airport will take a long time.
In private airport transfers, your private taxi will only wait for you, and as soon as you appear at the arrival gate, your private driver will take you to the taxi that is ready only for you and your transfer starts immediately. Private return transfer is also the same. Your private taxi will arrive at your hotel and pick you up and transfer to the airport immediately.
Are private airport transfers safe?
The vehicles of the transfer companies that organize private airports are periodically tested for security. Private airport taxi transfer drivers must have other documents for passenger transportation in addition to their normal driver's licenses. All of the transfer vehicles are new and have the D2 passenger transport certificate. Air conditioners of all vehicles work without any problems. Transfer vehicles are monitored from the satellite in terms of speed limits, and if the speed is exceeded, the driver is immediately alerted. Companies that organize private airport transfers work very meticulously on Covid-19 disinfectant. Vehicles are thoroughly cleaned and disinfected after each passenger transfer.
Gazipasa airport transfer
To the east of Antalya airport, approximately 170 km from Antalya airport, Gazipasa airport is located. It is an international airport and receives more and more international flight traffic. Gazipasa airport is 40 km from Alanya. It is a very important airport for Alanya, which has a remarkable high tourism capacity.
Vigo Tours provides private airport transfer service from Gazipasa airport. We are very happy to provide your private taxi services at the most affordable prices for your transfer from Gazipasa airport to hotels, and for your return transfer from hotels to Gazipasa airport. All you have to do is contact us.

Does Vigo Tours offer private transfer services only for foreign tourists?
The majority of Vigo Tours customers are foreign tourists, but Vigo Tours offers private taxi transfer services from Antalya and Gazipasa airport, international or domestic, to anyone, local or foreign.
How long does it take to transfer from Antalya airport to Side?
Side spreads over a wide area with Gündoğdu to the west, Titreyengöl to the east, and Kızılağaç and Kızılot to the east. Therefore, the transfer time varies between 50 minutes and 75 minutes depending on the location of the hotel. Transfer time for Ancient Side and its surrounding hotels is approximately 50 minutes.
Is it possible to transfer to the hotel in Belek at Antalya airport?
Yes, private taxi transfer from Antalya airport to Belek is possible 24/7 with Vigo Tours. Likewise, we would like to make your return journey.
It takes about 40 minutes from Antalya airport to Belek.
We made a reservation for a hotel in Antalya Kundu area. Is it possible to book a private airport transfer to our hotel in Kundu region?
Yes, it takes about 30 minutes from Antalya airport to Kundu area, and 24/7 private airport transfer to all hotels in Kundu area is possible with Vigo Tours. Just contact us and you can pay to your driver on arrival.
How can we book and pay for our private airport transfer?
You can make your reservation online by clicking here, or by mail, by giving us all the details of your flight. You can even make your reservation on our Whatsapp line (+905322659967). You can either pay a deposit online from the Vigo Tours website, or pay the full payment to your driver on arrival.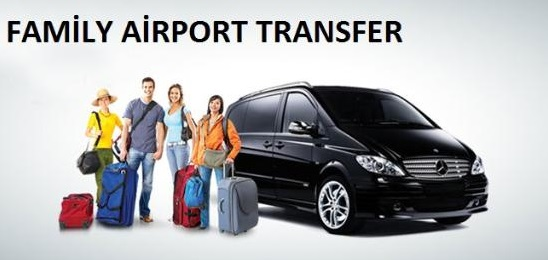 Required Details for your Antalya private airport transfer:
Names and surnames of all passengers
Passport numbers of all passengers
Flight number
Departure airport
Arrival time of your plane
The name of the hotel you will go to (or the address where your transfer will be made)
How are the airport private taxi transfer prices from Antalya airport?
For this, please click here to see our prices. If your destination is not visible in the list, write to us immediately. We will get back to you immediately. If you find a cheaper price than Vigo Tours prices from Antalya airport or other airports, we guarantee your transfer for 5 € lower than that price. And if you are not satisfied with our service, we will refund your money immediately.
Vigo Tours private Antalya airport transfer services:
Private transfer from Antalya airport to Side hotels
Private transfer from Side hotels to Antalya airport
Private transfer from Antalya airport to all hotels in Belek
Private transfer from all Belek hotels to Antalya airport
Private transfer from Antalya airport to all hotels in Alanya region
Private transfer from all hotels in Alanya region to Antalya airport
Private transfer from Antalya airport to all hotels in Kemer and its surroundings
Private transfer from all hotels in Kemer and its surroundings to Antalya airport
Private transfer from Antalya airport to Antalya Lara, Kundu, Konyaalti and other city hotels
Private transfer from Antalya Lara, Kundu, Konyaalti and other city hotels to Antalya airport