Holiday times of Antalya and tips for a good holiday
Tips for making your holiday more enjoyable in Antalya

Undoubtedly, vacation does not mean just spending time at the hotel and on the hotel's beach. For those who think of vacation as just spending time at the hotel and hotel beach, unfortunately, there will be nothing remarkable in this article. The sole purpose of this article is to make your holiday in Antalya unforgettable, and to provide you with useful information for this.
If you have questions that you cannot find the answer in this article, you can write to us without hesitation. Vigo Tours customer service team will be really happy to answer your questions.
Holiday resorts of Antalya
Kundu resort area
Antalya international airport, which was built outside the city years ago but is now in the city, is about 10 km from the city center. To the east of Antalya airport is the resort town of Kundu, and is about 10 m away from the airport. There are many attractive 5-star hotels in the Kundu region. We should mention that Kundu has a magnificent beach. You can have a great ultra all-inclusive holiday at the hotels here. The magnificent hotels on the coastal side of this region can also be seen from Antalya airport.
Lara holiday area
At Antalya airport, you pass through Lara while going to the city center by the coastal road. Lara is a holiday resort very close to the city center of Antalya. Years ago, there were only hotels in Lara. Nowadays, there are not many big 5-star hotels in Lara, there are mostly small boutique-style hotels. Now Lara is mostly a settlement. Arriving and departing aircrafts to and from Antalya airport land and take off from this region, depending on the wind situation.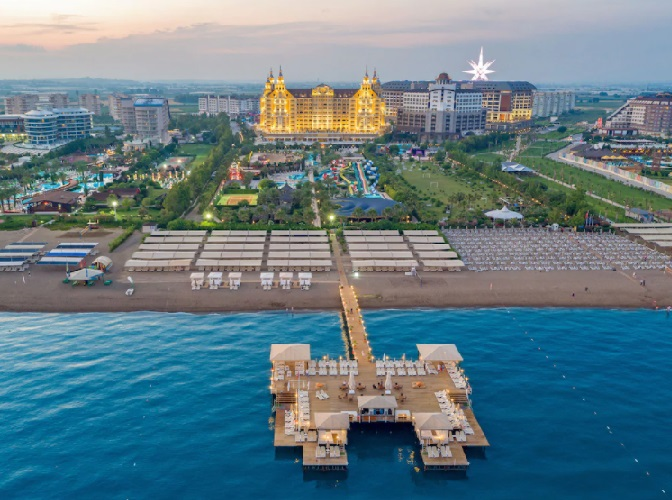 Antalya city center and Kaleiçi (Old Antalya city)
There are 5 and 4 star city hotels in Antalya city center, but not many. There are many cute boutique hotels with old Anatolian houses architecture in the old Antalya region called Kaleiçi, which is located at the point overlooking the sea in the city center. This area is under protection in terms of construction, and construction is prohibited except for permitted architectural projects. In the Kaleiçi area, buildings are allowed to be renovated without distorting their old original historical form.
On the west side of Antalya, there is the Konyaaltı region. There are also a few 4 and 5 star hotels in this area, just like Antalya city center, on the coast and inland. Small hotels are often found in this area.
The most interesting area in Antalya city center is the old city Kaleiçi region. It is very interesting with its historical texture and old Anatolian architecture houses, and boutique hotels with preserved historical architecture. There are also wonderful restaurants and bars in this attractive old town, which is admired by everyone.
Which activities should be attended in Antalya, what should be seen in Antalya vacation, and what should be visited?
Antalya full day city tour
Antalya city tour is suitable for everyone to see the highlights of Antalya city. On this tour, you can see Antalya's Düden waterfalls, climb Tünektepe mountain by cable car, have a wonderful panorama, and visit the interesting streets of the bazaar and the old city in the city center. You can take great photos in front of the old Anatolian houses, which are under protection and preserved their historical texture, and at the historical marina. You can also visit the historical marina of the old city in the free time section of the tour. For this tour, pick-up and drop off from all Antalya hotels is included in the tour price.
On the Antalya city tour, you can see the Seljuk minaret, the Republic square, the historical clock tower, the Hıdırlık tower, the Kesik minaret, the ancient Hadrian's gate, the Karaalioğlu park, the covered bazaar and the kebab market in the city center of Antalya.
Everyone can rafting!
Rafting in Antalya is the most unforgettable activity of the holiday in this wonderful city. While vacationing in this wonderful city, be sure to join the river rafting activity. A fun and enjoyable rafting tour, which is very low in danger and lasts for a full day, is done on the Köprüçay River in Köprülü Canyon National Park, approximately 80 km east of Antalya. Pick-up and drop off from all Antalya hotels and lunch are included in the price for this very enjoyable and entertaining tour. You can make reservations with Vigo Tours for rafting from anywhere in Antalya. Spend a wonderful and unforgettable day with experienced guides on the rafts of 10-12 people in Köprülü Canyon Antalya National Park. Have a great day full of various games and entertainment during the rafting tour!
ATV Quad and Buggy tour in Antalya
For a little different adventure, fun and enjoyment on vacation, Atv quad tour and Buggy car would not be bad at all, even a perfect experience. 1.5 hours will be good for everyone in the countryside, bumpy mountain roads and muddy roads. Do not think, just do it! A wonderful tour, 1.5 hours of irresistible excitement and enthusiasm. You can attend from all hotels of Antalya. It is performed at 3 different times a day during the summer period. You can choose the time that suits you best. Before the tour, a briefing is given on the tour rules, followed by a test drive. Depending on the situation in the test drive, you can join the tour as a driver or as a passenger behind an experienced driver. There is no food service on this tour. You can purchase the photos and video taken during the tour after the tour if you want. Dust mask and goggles for the tour are sold as extra at the departure station. You should not use your mobile phone during the tour.
Daily Pamukkale tour from Antalya
Pamukkale means "cotton castle" in Turkish. Pamukkale is one of the most important natural wonders in the world. There are many different mineral hot springs at every point in the region. In Pamukkale, or in the ancient city of Hierapolis, there are 17 different mineral springs between 30 degrees and 100 degrees from underground. Mineral water has different colors in every region of Pamukkale. Pamukkale, or Hirepolis, has been a treatment center with hot mineral water since ancient times, and it still continues.
It is very easy to join Pamukkale tour from Antalya, which is famous for its white travertines like cotton. The tour, which is organized daily, starts with your pick up from the hotel at 06:00 in the morning, and ends with your drop off at 21:00 at night. It is recommended that you do not look at other agencies without checking the Pamukkale tour price of Vigo Tours.
2-day Cappadocia tour from Antalya
Cappadocia is one of the most valuable and beautiful corners of not only Turkey but also the world. Join a 2-day tour from Antalya with Vigo Tours to see Cappadocia, a magnificent natural wonder created by the volcanic lava of the Erciyes, Güllü and Hasan mountains, which was active millions of years ago but not active now, and this mysterious tour with extraordinary beauty in every corner. explore the area.
Cappadocia's hot air balloon tours are known as the most popular balloon tour in the world. In the early hours of the morning, at sunrise, hundreds of balloons in the sky make a wonderful balloon tour that lasts for 1 hour, in the image of a wonderful color feast. Hundreds of balloons in the sky offer a wonderful experience to the participants along the magical valleys of Cappadocia, which is a magnificent natural wonder like a rainbow. Do not miss this opportunity on your Antalya holiday!
Cappadocia's hot air balloon tours are known as the most popular balloon tour in the world. In the early hours of the morning, at sunrise, hundreds of balloons in the sky make a wonderful balloon tour that lasts for 1 hour, in the image of a wonderful color feast. Hundreds of balloons in the sky offer a wonderful experience to the participants along the magical valleys of Cappadocia, which is a magnificent natural wonder like a rainbow. Do not miss this opportunity on your Antalya holiday!
Scuba diving tours in Antalya
First step into the underwater world! The seas of Antalya with a clean and rich underwater fauna offer great opportunities to make your first experience of scuba diving. After a short diving training by instructors, you should definitely plan your 1 holiday day for your first diving experience with professional divers.
The Mediterranean underwater fauna offers a great diving experience to anyone, whether experienced or not. There are no dangerous creatures that could harm people in the Mediterranean. The first dives are made at a maximum depth of 5 meters. Dives are made from a diving boat.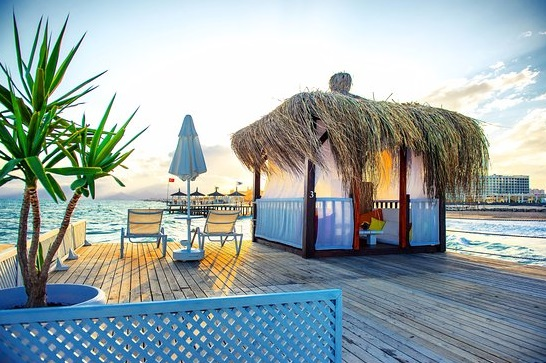 Daily boat trip in Antalya
Located in the west of Antalya, Kemer has a very enjoyable nature for boat tours. During your holiday in Antalya, you can take a wonderful boat tour that takes about 6 hours along the high mountain scenery, forest, blue sea and bays. Bookings are accepted from all hotels in Antalya for the boat tour, including lunch.
Antalya jeep safari tours
Antalya is surrounded by the majestic Taurus Mountains. The foothills of the Taurus mountains offer excellent opportunities for unforgettable jeep tours. With this full-day adventure and fun tour, you will have a wonderful time in the countryside of Antalya, away from the city and the crowds. Jeep tours organized with low danger but high pleasure style provide a unique holiday experience for families.
Local market tour from Antalya
For this tour, we go to the town of Manavgat, a very cute Mediterranean town 75 km from Antalya. Manavgat river passes through the middle of the town and after 5 km it flows into the Mediterranean. On Mondays and Thursdays, an open market is set up in a large area on both sides of the river 2 days a week. Here you can find everything from a to z. The tour first starts with a pleasant boat tour on the river. The boat tour takes a break where the river meets the sea. This place consists of a long beach with a sea on one side and a river on the other. Here you can walk along the long beach, collect seashells, or swim in the sea or in the river. Lunch is served here and on the boat. After the boat tour, we return to the town for free time in the public market of Manavgat. You can walk around the bazaar for about 3 hours, and you can shop. Do not forget to request your guide for a visit to Manavgat waterfall.
Journey to the summit of Tahtalı mountain at an altitude of 2365 meters by cable car
How would you like to try a magnificent cable car ride with your family in Antalya? Tahtalı Mountain, located within the borders of the national park near Kemer, has the highest peak of the western Taurus Mountains with its height of 2365 meters. You can even see this high peak from your hotel in clear weather. At the summit, you will admire a wonderful view at 365 degrees.
Snowballing pleasure in Antalya
The summit is under snow in winter and you can enjoy playing snowballs with your children at the summit.
It takes 11 minutes to reach the summit with a modern high-security cable car from the lower station, which is at an altitude of 800 meters. This tour starts with picking up guests from Antalya hotels between 08:30 and 09:30 in the morning. Return to the hotels is at 15:00. Pick-up and drop off from Antalya hotels and the cable car round trip ticket is included in the price. There is no food service on this tour.
Green Canyon boat trip from Antalya
There is a large dam lake 20 km north of the town of Manavgat, which is 75 km from Antalya. When the dam was built with German technology in 1980, it was the third largest dam in Turkey, now it is the 5th largest dam in Turkey. The wall height of the dam is 185 meters and the water height in the lake is approximately 200 meters. It is ideal for those who want to take a boat tour in an interesting place with a wonderful nature surrounded by forests and a magnificent canyon. You can swim from the platforms in the lake. Enjoy a wonderful day of nature, including lunch at a wonderful restaurant by the lake!
Dolphin show and swimming with dolphins in Antalya
Watch the dolphin show in Antalya and swim with the dolphins. Vigo Tours offers you the opportunity to swim with the dolphin, which is the dream of many, at the most affordable prices in Antalya. Pick-up and drop off from hotels is included in the price. It is possible to book a dolphin show only, show and swim together, and one out of 2 people can also book a swim online from the Vigo Tours website. Vigo Tours makes your dreams come true!
Vigo tours has been producing tourism services for 21 years
Wherever you are on holiday in Antalya, Vigo Tours offers daily tours and holiday activities at the most affordable prices from every holiday destination. In fact, wherever you are in Turkey, we are as close to you as a whatsapp.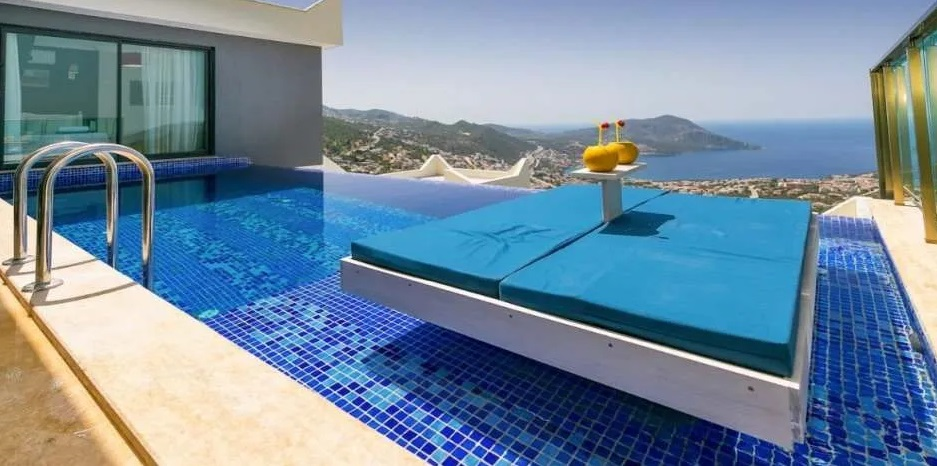 Antalya airport transfer services
Antalya airport has 2 international and 1 domestic terminal. It is recommended to make a reservation in advance to go to the hotel where you will be staying without any trouble from Antalya airport terminals. Your driver will wait for you at the airport exit gate and your transfer starts immediately. Everything is arranged for your comfort for a comfortable transfer, and your driver, not you, will find you at the exit door so that you will not experience any stress.
Be sure to see the prices of Vigo Tours, which has been providing private transfer service from Antalya airport to everywhere, from everywhere to Antalya airport for 21 years.
Antalya airport transfer service is carried out by passenger car or multi-seat minibus depending on the number of people. All vehicles are air conditioned. Transfer service is a private transfer service. At Antalya airport, the taxi just waits for you and makes your transfer immediately.
An airport that is the starting and ending point of happy holidays
Vigo Tours team carries out your happy arrivals to Antalya airport and your happy departures from Antalya airport with an attentive service.
Click here for our other tours from Antalya.
Trust Vigo Tours and profit from every angle!